Four St. Joseph´s past pupils-Darragh Butler, Chris Bennett, Ciarán Brady and Hugh McVeigh are on the 2014 Dublin minor hurling team. They have already beaten both Wexford and Kilkenny in the Leinster championship which will continue after the Leaving Cert. They all played for school teams during their time here. Darragh and Hugh have younger brothers in the school.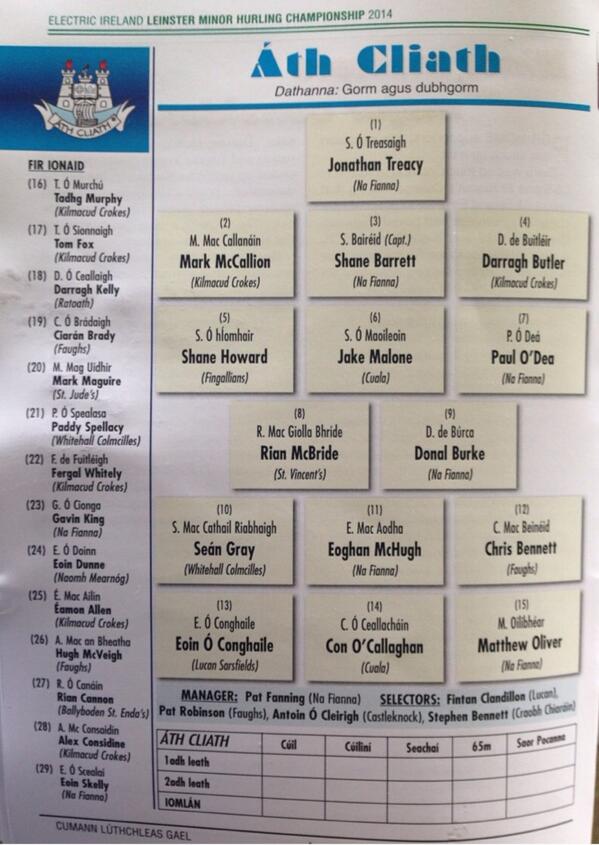 THE FLASH MOB
Report by Jacob and Christian
Our PE Teacher Melina had put together a Flash Mob choreographed by herself.  Melina had put so much effort and so had the boys to make this happen.  The dance was pirate themed and the song was a remix of Pirates Of The Caribbean .  We had been practising for a long time since before Christmas! We had got delayed a lot due to the weather conditions.  But finally in March, we had a chance to dance! The 1st row had to wear Green, The 2nd had to wear a white polo shirt, The 3rd row had to wear Orange and finally the 4th Row had to wear the normal school tracksuit. Because Christian and I were in the front row, we wore Green. We had a practise run the week before the actual dance. Every class took part in the dance from Junior Infants to Sixth Class. There was roughly 500 people dancing in the big yard. That's a lot! Mr O' Flynn filmed the event from ground level and Mr Donnelly was on the roof of the school filming from a bird's eye view.  We did the dance three times and Mr O'Flynn edited all the footage into one video, that you can see down below. Anyway we had a great time doing the dance and practising, Thank you Melina and Thank You boys that took part.
Thank You