Well done to our senior football team and their managers, Mr. Brennan & Mr. Killane on their great achievement yesterday. Thanks to Bishop Galvin for a fine, sporting game. Photo Gallery Flickr Gallery (our thanks to Marc Monaghan) Video

We´ve had a very active start to the school year indeed. Classes have been doing laps of the school yard, fitness classes, swimming lessons, Gaelic football leagues, hurling and football coaching and 93 boys have run in two cross country events(with Gareth, Ben and Cillian all winning races!). There´s also much to look forward to later in the year with hurling leagues, soccer, track athletics, tennis and cricket.
We are encouraging all families to part take in the Super Troopers programme again this year. This is a programme which encourages children and their families to live healthier and more active lifestyles. Through simple, short burst, fun daily activities based around physical exercises, wellbeing and nutrition, this programme helps to promote healthy minds and bodies.You will find a SUPERTROOPERS Health Homework Journal in your child's school bag in the next few days. There are some great age-appropriate exercises at the back of the journal and you can also check out this website.

We´ve just had a great week of fun learning activities as part of Maths week (an all-island celebration of all things Mathematical!). Maths trails, Maths puzzles competition (Monday is the closing date for entries) and an online blitz of mangahigh.com were the highlights. Check out some photos here.

Well done to our senior football team who have reached the Corn an nGearaltach Croke Park final v. Bishop Galvin at 1.20pm on 23rd Oct.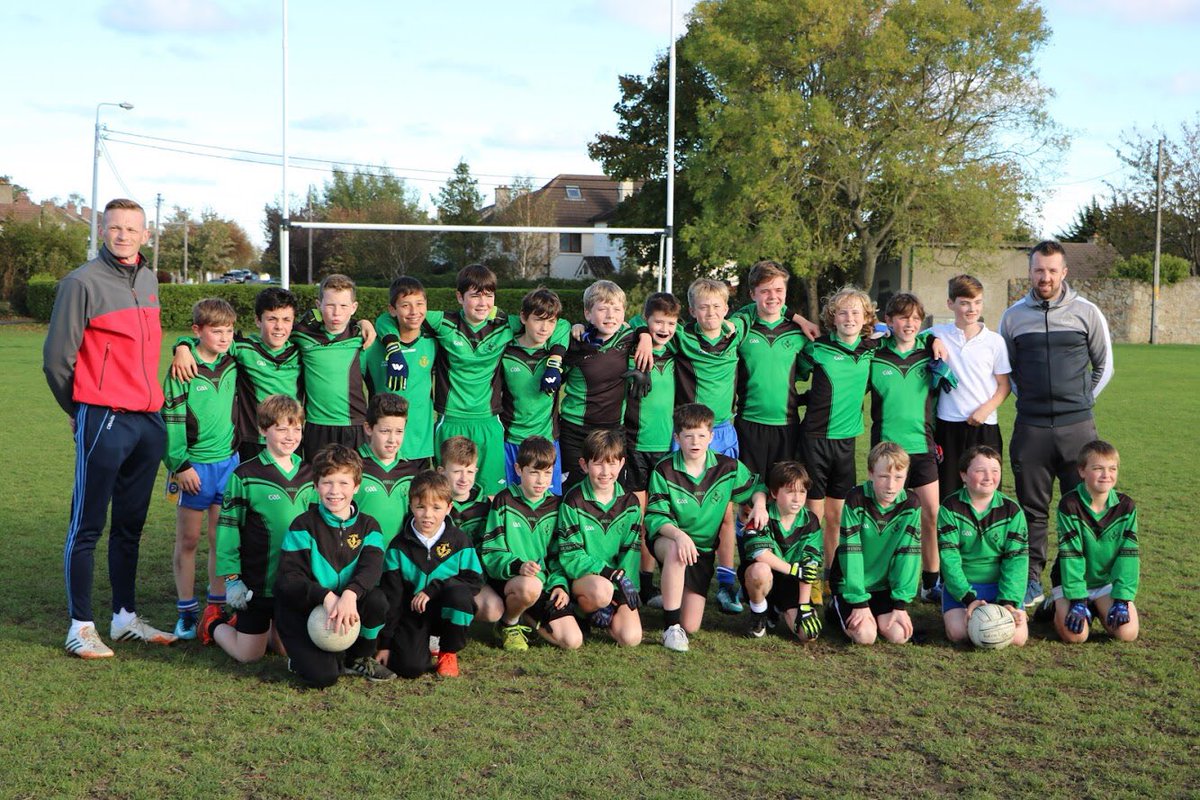 We also embarked on a road safety campaign for the past few weeks – where
we had poster competitions and talks by our traffic wardens about being safe
on the footpath and crossing the road. Other areas such as bike and scooter
safety were covered too and some of the younger classes received high-vis
vests, high-vis arm bands, stickers, pencils and rulers.
Our 1st class pupils focussed on the Seatbelt Sherriff's message which is to
buckle up in any vehicle they are travelling in. Our 2nd class pupils
created posters – their glow in the dark posters were very effective and
remind everyone to be bright day and night when out walking, or cycling.
Our 3rd class pupils created a dance and made a simple video for our
younger pupils to teach them 'The Safe Cross Code'. Bn Ui Loingsigh's class
also enjoyed dancing to the older version of 'The Safe Cross Code' that some
mammys, daddys and grandparents may remember!
Check out our gallery of safety posters here!