In the USA and Canada, some of the coldest winter weather on record is happening this week. Read all about it here. Even Niagara Falls have partly frozen.
At home our weather has been very stormy of late.The North Atlantic has been at its wildest with this gigantic wave flooding into one of the main streets in Oporto but for some people big waves are a challenge to be taken on. Check these weather maps for the prospects of snow in Ireland the next few weeks. For substantial snowfall you would need the colder (dark blue) air to settle over the country.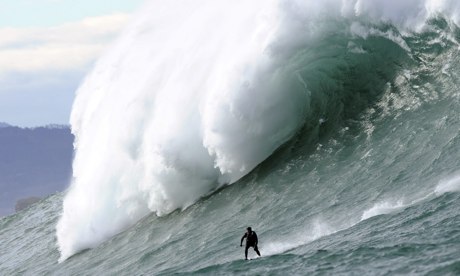 BELOW: The storm lashing Lahinch, Co. Clare.


BELOW: Aer Lingus airbus at Boston airport.